Here at Roth Angus Ranch, we are a seed stock operation near Freeman, South Dakota, at the Wolf Creek and the James River's confluence. We stand committed to serve and are proactive in the cattle industry.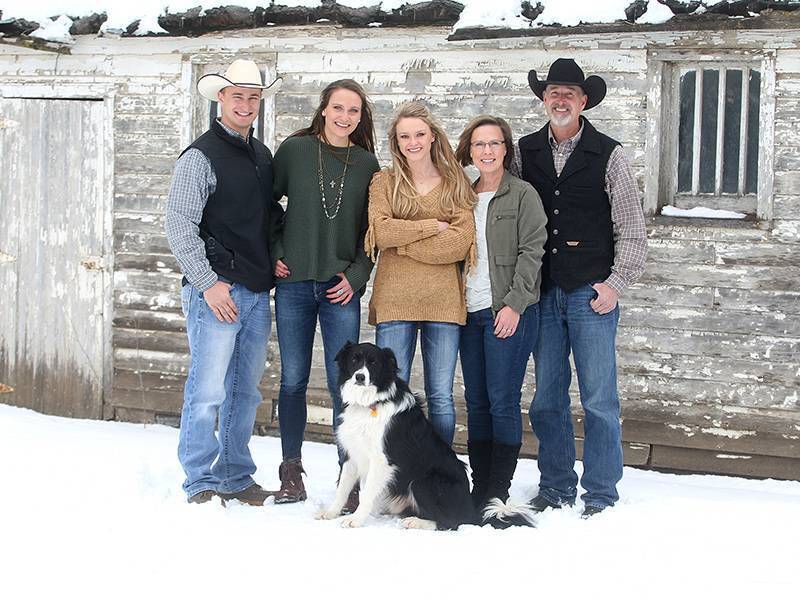 First and foremost, our family is from a long line of cattle producers. Our families worked incredibly hard doing backbreaking labor. As a result, they've left behind a legacy of multi-generational operations. With great pride, we continue to honor their memory and keep striving to work as hard as they did on our operation. Our son, Cody, is back after graduating from South Dakota State University and has taken on a significant role of the day to day responsibilities while still serving our country as an Airman in the Air Guard. His fiancé, also an SDSU graduate, has taken a keen interest in helping develop our business. We have two daughters, one a graduate student and the other an undergraduate student, both at the University of South Dakota. They still play an integral role when they can.
Second, we love the beef cattle business. Our mission is to produce affordable bulls that supply our customers with calves that have the genetics to go on and do well for the industry. We love the challenge of choosing the best genetics to raise great bulls and foundation females for our customers. Here at Roth Angus, we strive to improve feed efficiencies through our developed ranching methods. As such, we look for ways to develop further and expand our grazing strategies and find ways to incorporate cover crops and enrich our forage availability. It truly is a joy to see our goals come to fruition through determination and will. We look forward to putting our best foot forward each day to grow our business and satisfy our loyal customers.
Third, our cattle are our priority. They have evolved from an intense AI and embryo program that focuses on highly proven genetics for today's needs. Our main goal is to breed sound, problem-free Angus cattle with fertility and longevity that will add value to our customer's operations. We currently have a progressive cowherd that consists of 300 head, 250 cows that calve in January/February, and 50 fall cows that calve in September.
During early spring, on the fourth Friday of March, we hold our annual Performance Bull Sale. We sell roughly 70-80 bulls a year, and the bulls are raised on mother's milk and green grass until weaning. Then they are started on a balanced high roughage, low Mcal diet. Our goal has always been to grow bulls that express muscle development and skeletal growth yet remain sound and functional for their first breeding season and beyond.
Finally, we give God the glory for the opportunity to tend His land and livestock to the best of our ability. With this industry that has highs and lows, He gives us strength and encouragement to have faith.